Jamie Casino Super Bowl Commercial
Details

16

Jan

2014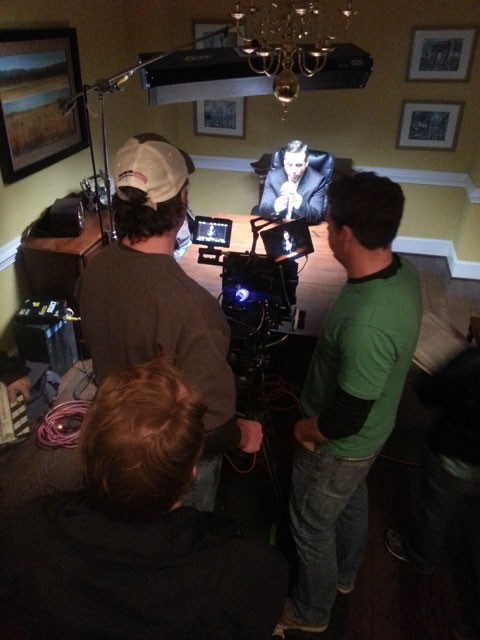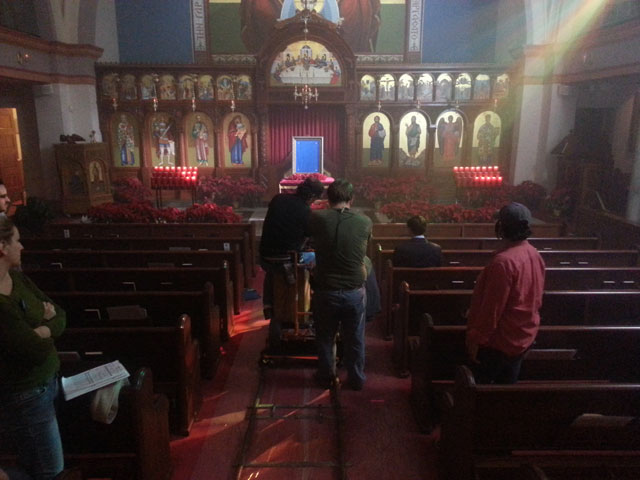 Savannah based attorney, Jamie Casino has selected eThree Media to produce the footage for an upcoming extended 120-second television commercial to air in the Savannah/Hilton Head DMA during the upcoming NFL big game broadcast. The spot will run during the halftime show. All post-production for the spot will be handled in-house at Casino's law offices.
UPDATE: The finished spot can now be viewed on YouTube.
Lyn Avenue Music Video
Details

17

Oct

2013
Country music band Lyn Avenue collaborated with eThree Media and a large group of Savannah area film production freelancers to put together a music video for their song Everyday Guardian Angel. The concept for the production was the result of a combined effort by Producer, Eric Darling; DP, Tim Gill and Production Designer, Bobbie Harley.
Lyn Avenue is currently raising funds to record their first full length album this winter, and the release of this new music video is timed to coincide with their effort at raising awareness of this campaign. To help the band realize their goal of $5,000, visit their page on Indiegogo, and make a contribution.
Honor Flight Savannah Names Board Member
Details

14

Oct

2013
Eric Darling, President of eThree Media, has been named to the Board of Directors for Honor Flight Savannah, a 501(c)(3) non-profit organization dedicated to honoring veterans of U.S. wars. The Honor Flight Network of chapters raises funds and escorts veterans to visit their memorials in Washington, D.C. on regularly scheduled trips. As the Savannah chapter's web chair, Eric and eThree Media provide free site design, photography, site maintenance and web hosting to this worthy cause.
The Ocean Exchange Project Donation
Details

04

Oct

2013
eThree Media donated the use of our and lens kit on this project for The Ocean Exchange. From the web site: "By connecting innovators and organizations, The Ocean Exchange empowers the successful application of solutions for the greater good. We are advocates for innovators. We are advocates for collaboration across industry and geography, while protecting the intellectual property of the innovator."
In this case, the greater good called for the utter destruction of various keyboards, shot at high frame rates to enhance the violent impacts exacted by the likes of a chainsaw, axe, shotgun and .50 caliber Desert Eagle handgun. Needless to say, tt was not a good location at which to be a keyboard that day. The project is "aimed" at promotion of a new style of keyboard that works across many devices and platforms.
Eric Darling, owner of eThree Media, operated the camera for DPs Tate McCurdy and Terra Gonzalez. Editing was handled by Zach Lyons and Jane Gray.
New Web Site for eThree Media
Details

14

Sep

2013
eThree Media launched a new streamlined web site today, with updated graphics and easier methods to sort and access content. The new site includes our refreshed film reel featured prominently on the home page, with instantly sortable web and video samples on the work page.
2013 South University Commencement
Details

15

Jun

2013
eThree Media produced and coordinated video production services for the 2013 South University Commencement ceremony in Savannah today. With multiple cameras being switched live along with graphics and video roll-ins, the production marks the seventh year in a row that eThree Media has partnered with the university to produce their ever-growing event. The ceremony was South University's largest ever again this year, with over 5,000 people in attendance filling the main exhibit hall at Savannah's International Trade and Convention Center.
2012 Telly Award
Details

17

May

2013
eThree Media has won a Telly Award for "Specialty Services," a corporate image piece produced for Memorial Health last year. The video was shot over a one week schedule, and placed the delivery of the script in the hands of key personnel on staff at Memorial Hospital in Savannah.

New Web Site for Blessed Sacrament
Details

03

Sep

2012
Blessed Sacrament School in Savannah hired eThree Media to build and host a new content management system based web site. The site was launched just in time for the first day of the school year as parents and students returned. Functions include an interactive calendar, online application, topical photo slideshows per category and a secure alumni directory. The new site can be viewed now at www.bss-savannah.org
New Site for EANGGA
Details

25

Jan

2012
eThree Media designs new web site for The Enlisted Association of the National Guard of Georgia

Having completely redesigned the officer's association web site for the National Guard of Georgia last year, eThree Media received a call from the Enlisted Association of the National Guard of Georgia to redesign and deploy a new web site for their association as well.
eThree Media specializes in producing integrated web sites for non-profit, membership-based organizations. By combining open source software with creative ingenuity, the service offerings have grown to include membership and event registration and payments, and local newsletter processing. Together with our clients, we manage these sites through a web browser based administration area, which, although easy to learn, is also quite powerful in terms of the control it affords over content and information. The unique design approach at eThree Media means that our clients have a single source for their complex organizational management needs with a fresh and up-to-date web presence.
The new site is now live at the association's domain: www.eangga.com.