AXE Guerrilla Kisses
Details

15

Aug

2014
Director, Nate Nauert of HD Savannah, asked eThree Media to help with color correction and grading for his series of TV Spots for AXE Deodorant. AXE rewarded our combined effort with a public social media campaign that began rolling out today.
Other members of the all-local Savannah cast and crew included: Anthony Paderewski, Beth Nelson, Charlotte Nauert, Jody Schiesser, William Hammargren, Michael Jordan, Drew Hunt, Harrison Russell, Jaz Wright and Justin Kent.
eThree Media Wins Three Telly Awards
Details

05

Jul

2014
eThree Media wins three 2014 Telly Awards for projects completed in 2013.
The entries were awarded in three separate categories:
Music Video
Lyn Avenue, Everyday Guardian Angel
Television Commercial
JCB, JCB Agriculture
Fund Raising
St. Joseph's/Candler, Advancing Excellence
2014 South University Commencement
Details

29

Jun

2014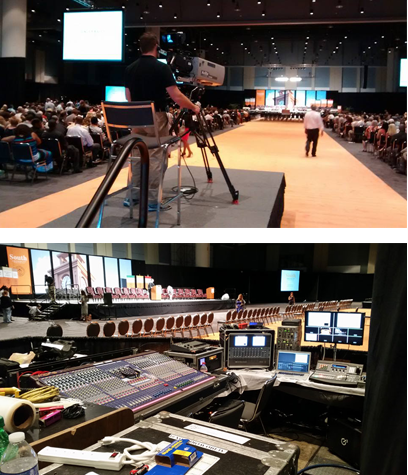 For the 8th consecutive year, eThree Media is proud to have been selected as the sole vendor for South University commencement activities in Savannah, Georgia. Over two days, four separate crews handled independent video projects that ran concurrently at the Savannah International Trade and Convention Center, including the main commencement ceremony itself, which is held in the full Exhibit Hall.
The Commencement ceremony required four (4) camera positions, switched live to six (6) large screens for over 7,500 people in attendance. The show included real-time keyed graphics for identifying speakers at the podium, along with full screen graphics that were both static and moving. Additionally, a sign language interpreter was boxed in a PIP window and brought in and out during spoken word sections of the program. 2014 also marks the first year that the switched live show was streamed to the Internet, where hundreds of additional viewers watched from all corners of the country.
"Our infrastructure and working knowledge makes us uniquely prepared in the southeast Georgia region to handle complex projects with so many moving parts," said Eric Darling of eThree Media. "Our crews have done this many times now, and we understand how to produce a high quality video product for a live setting with many eyes watching."
Watch the archived Livestream of the event as it happened.
TEDx Creative Coast 2014 Video Vendor
Details

30

May

2014
Today marks the first time that eThree Media has supplied video production services to the TEDx Creative Coast annual event. The event is coodinated by The Creative Coast in Savannah, and ran to a sold-out crowd at the Telfair's Jepson Center for the Arts Auditorium.

eThree Media utilized three cameras, and took a feed from the presentation system to switch the event live. The event was streamed live on the Internet and recorded for later delivery on YouTube.

Location sound and lighting for the event were produced by Stagefront Presentation Services.

Super Bowl Commercial is "Best of Savannah"
Details

25

May

2014
Georgia Music Awards Nomination
Details

24

Apr

2014
Jamie Casino Super Bowl Commercial
Details

16

Jan

2014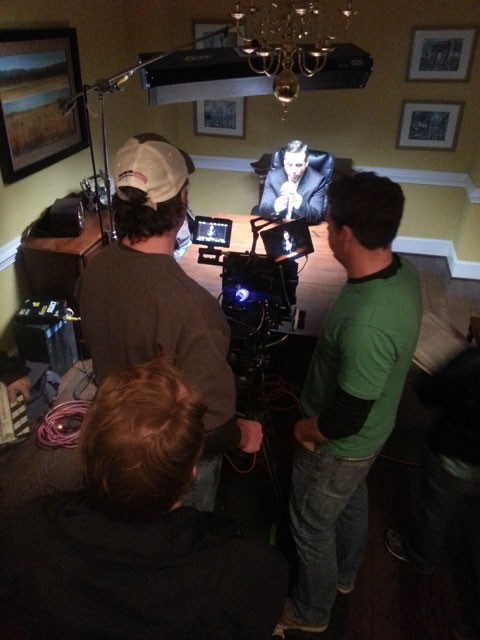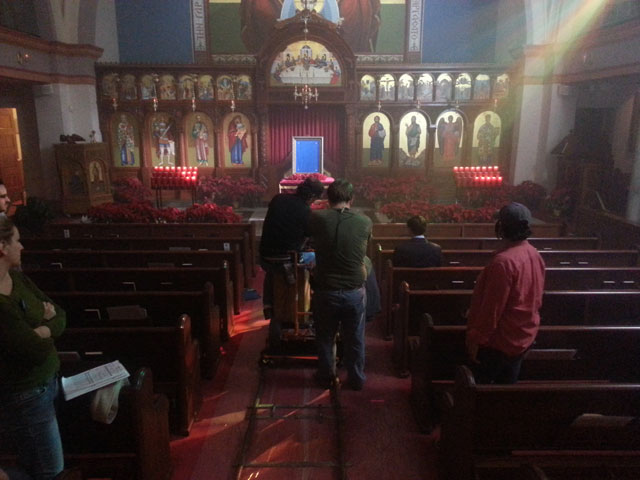 Savannah based attorney, Jamie Casino has selected eThree Media to produce the footage for an upcoming extended 120-second television commercial to air in the Savannah/Hilton Head DMA during the upcoming NFL big game broadcast. The spot will run during the halftime show. All post-production for the spot will be handled in-house at Casino's law offices.
UPDATE: The finished spot can now be viewed on YouTube.
Lyn Avenue Music Video
Details

17

Oct

2013
Country music band Lyn Avenue collaborated with eThree Media and a large group of Savannah area film production freelancers to put together a music video for their song Everyday Guardian Angel. The concept for the production was the result of a combined effort by Producer, Eric Darling; DP, Tim Gill and Production Designer, Bobbie Harley.
Lyn Avenue is currently raising funds to record their first full length album this winter, and the release of this new music video is timed to coincide with their effort at raising awareness of this campaign. To help the band realize their goal of $5,000, visit their page on Indiegogo, and make a contribution.
Honor Flight Savannah Names Board Member
Details

14

Oct

2013
Eric Darling, President of eThree Media, has been named to the Board of Directors for Honor Flight Savannah, a 501(c)(3) non-profit organization dedicated to honoring veterans of U.S. wars. The Honor Flight Network of chapters raises funds and escorts veterans to visit their memorials in Washington, D.C. on regularly scheduled trips. As the Savannah chapter's web chair, Eric and eThree Media provide free site design, photography, site maintenance and web hosting to this worthy cause.
The Ocean Exchange Project Donation
Details

04

Oct

2013
eThree Media donated the use of our and lens kit on this project for The Ocean Exchange. From the web site: "By connecting innovators and organizations, The Ocean Exchange empowers the successful application of solutions for the greater good. We are advocates for innovators. We are advocates for collaboration across industry and geography, while protecting the intellectual property of the innovator."
In this case, the greater good called for the utter destruction of various keyboards, shot at high frame rates to enhance the violent impacts exacted by the likes of a chainsaw, axe, shotgun and .50 caliber Desert Eagle handgun. Needless to say, tt was not a good location at which to be a keyboard that day. The project is "aimed" at promotion of a new style of keyboard that works across many devices and platforms.
Eric Darling, owner of eThree Media, operated the camera for DPs Tate McCurdy and Terra Gonzalez. Editing was handled by Zach Lyons and Jane Gray.