Teleskid Reveal Video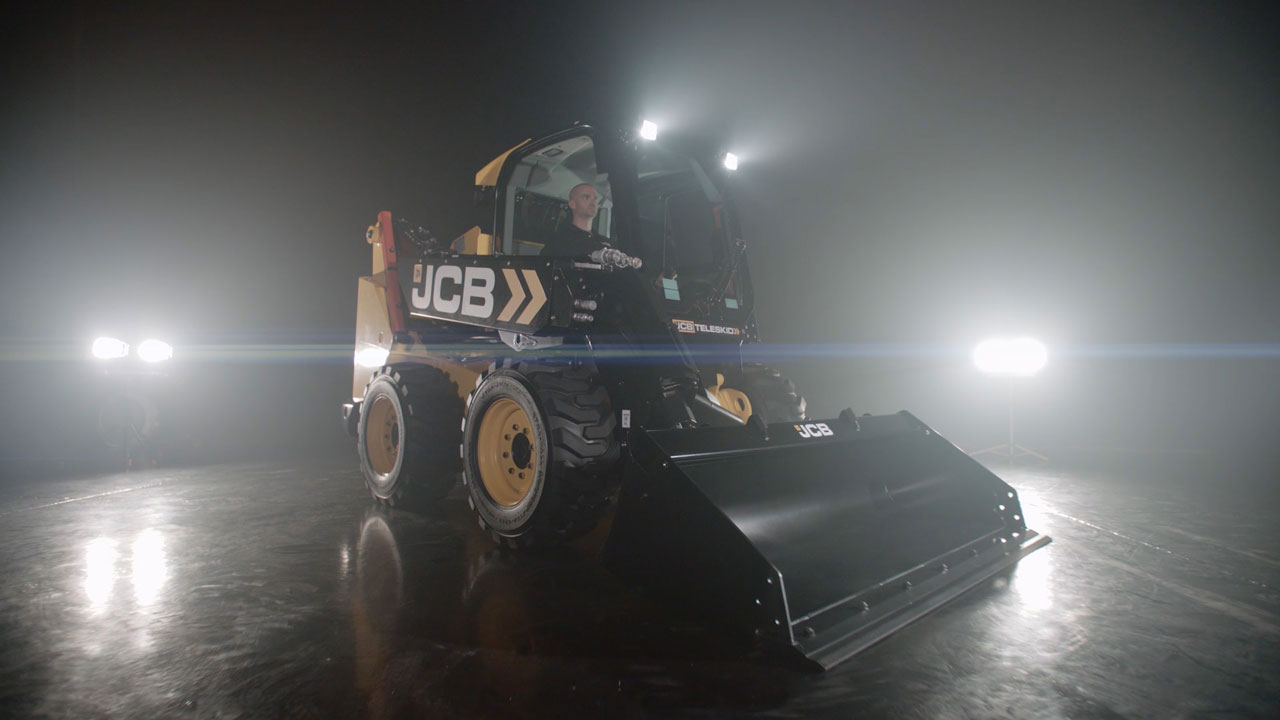 JCB modified their revolutionary and unique single-arm design to introduce the first telescoping skid steer machine in the world. Counting on a seventeen year relationship with us, their marketing team rushed eThree Media to the stage in order to produce this launch video. Prior to showing before the CONEXPO/CON-AGG 2017 crowd in Las Vegas, NV in March, JCB used this video to reveal the product to their dealer network.
With just four short hours of lead time, we coordinated everything necessary and hurried into production on location. Fewer than twenty-four hours later, this video was finished and approved. For a project of this scope, it was a company record in terms of turnaround time. But none of it would have been possible without the implicit trust of our client.