NGAGA.ORG Relaunched
Details

Published: Saturday, February 20 2016 16:37
This week marks two important milestones in the ongoing relationship we've enjoyed with the National Guard Association of Georgia. Serving as their web vendor for the past 15 years, NGAGA represents one of our longest standing clients. The NGAGA is the state arm of the National Guard Association of the United States.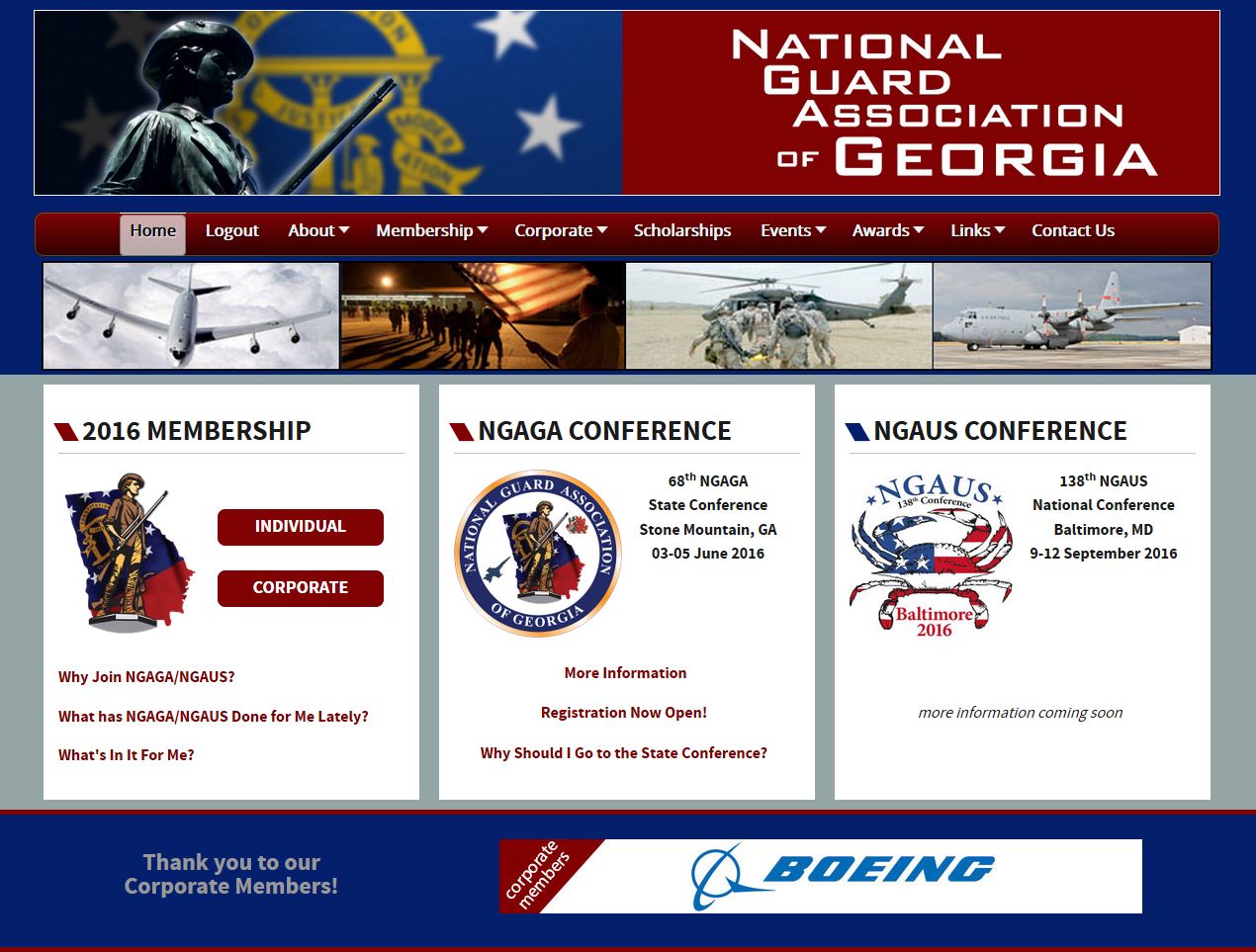 Furthermore, this past week marks an especially momentous occasion - the relaunch of their web site, which we have designed and hosted for that same period of time.
The new site, like all the sites we build, runs on the current iteration of the Joomla! content management system (CMS). Together with our client, we have watched Joomla! grow (like "Jeb!," they have yet to drop the exclamation point from their brand) into a very powerful and extensible web production platform. The NGAGA site serves as the central membership database of the organization, and the point where nearly all of their members pay their dues as well as register for various events throughout the year.
Although the new system carries forward the existing user database, the rest of the site is a result of a drastic makeover in terms of technology and graphics. This new site is now responsive, for optimized use across all screen sizes and devices. It comes with a fresh event registration system, complete with QR code functionality for quick check-in of their members at events. Extensive back-end improvements have made management of members, events and site content more streamlined. And, because it runs the most current and modern version of the CMS, the security of the site is more ensured.