eThree Media Expands Videotape Transfer Service
Details

Published: Sunday, September 05 2021 19:29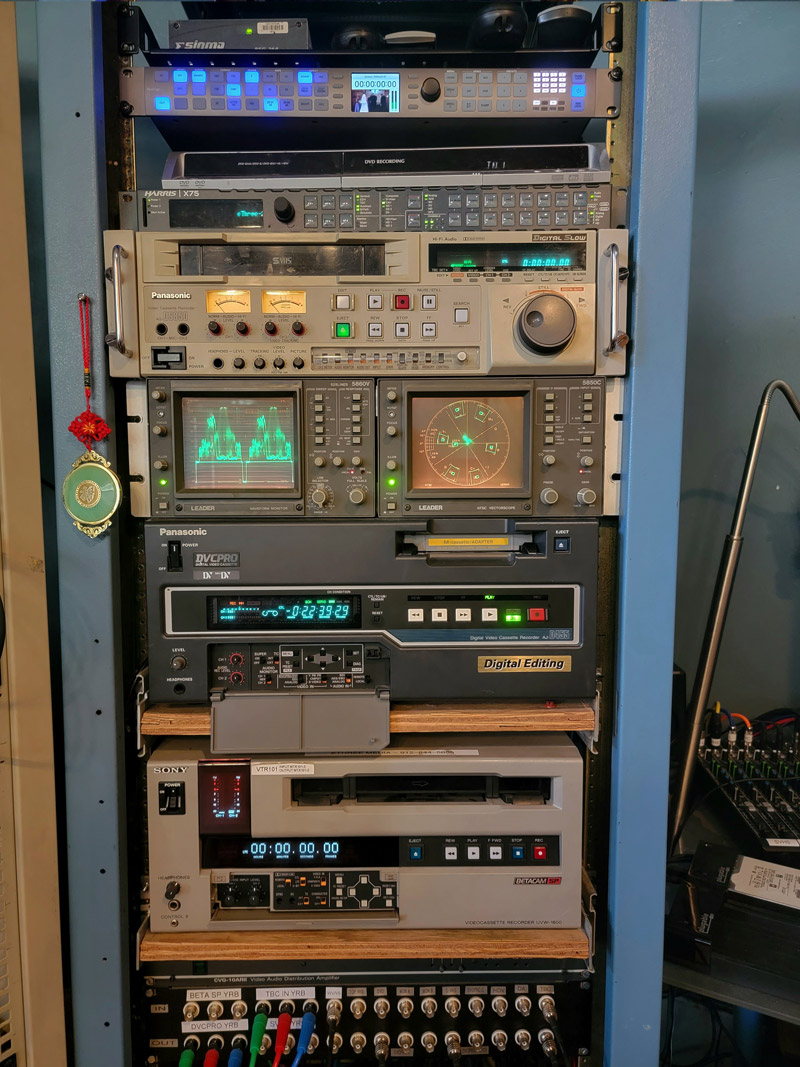 eThree Media has acquired additional industrial-grade videotape handling and playback equipment as the company expands its videotape-to-digital transfer service. An entire second system joins the original engineering rack to double the capacity of all format transfers, speeding up the processing time and enhancing the quality of transferred content. As with our original rack, all tapes are frame synchronized with Leitch 575 or X75 time base correctors, which convert analog singals to digital, while also enabling their enhancement and stabilization.
Videotapes in VHS, S-VHS, VHS-C, DVCPRO, mini-DV, HDV, DVCAM, Betacam SP, Betamax, Hi-8, 8mm, and 3/4" U-Matic are handled in-house, representing the most comprehensive videotape transfer service in the region. We do not outsource this service, and NEVER ship your precious and unique material to any sub-contractor.
The TapeChek 470 industrial-grade VHS tape checker/cleaner is now in-house as well, allowing for the cleaning of dirty or even moldy VHS tapes. Previously, tapes with such problems might have just been discarded, but these tapes are now salvageable, and we encourage our customers to bring us their tapes, no matter their condition. Every VHS tape we receive will now be processed through this hardware, resulting in the best possible condition prior to transfer.
eThree Media can also upconvert standard definition video to high definition video using industry standard Teranex equipment. The Teranex can also convert frame rates, in order to conform to a frame rate being utilized in a larger production, such as a documentary. Please inquire for a custom quote on your project!
For more information about our service, please consult the Videotape Transfers page. Appointments are required for all duplication orders. Just hit us up on the Contact page.