14th Year for South University Commencement
Details

Published: Saturday, June 29 2019 16:30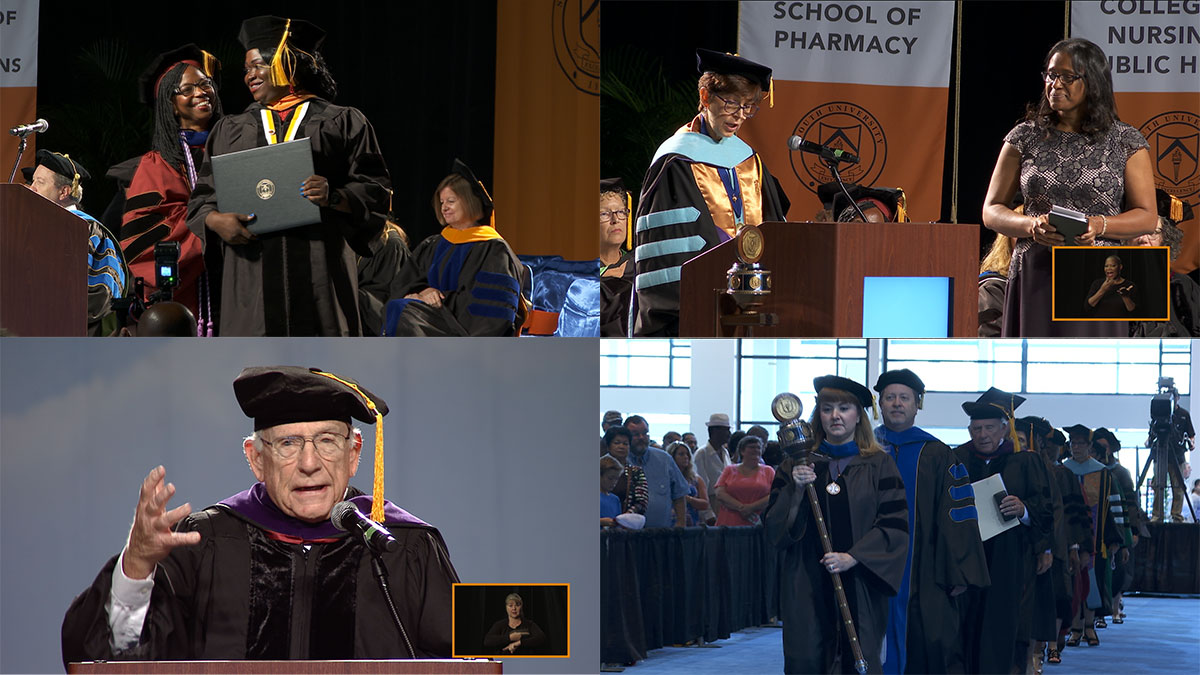 For the fourteenth year running, eThree Media produced live multi-camera switched videos for South University's Savannah and Online Commencements. The events draw nearly 5,000 attendees to Savannah's International Trade and Convention Center each June. These events fill the 96,000+ square feet Exhibit Hall, where two ceremonies occur in one day. We utilize four cameras to cover the events, with one sporting a super-telephoto lens to get close-up shots at the podium from 300 feet away. Another camera is wireless and mobile for part of the cermony, while another is dedicated to filming a boxed sign language interpreter on demand for sections of the ceremonies. The switched feeds are livestreamed to South University's own site and to their social media pages simultaneously.
Video roll-ins for the singing of the Star Spangled Banner along with a long comprehensive graduate credit roll are switched in live as well.
Despite the technical setup, our crew accomplishes it completely in a single day, and then a total strike immediately at the end of the last commencement ceremony. Even higher quality videos are recorded on location and provided to the school afterwards.